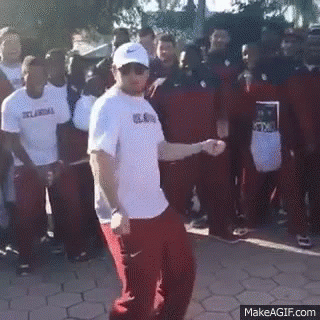 I can't believe it. I really. Can't. Believe it. The Browns have done something that they haven't been able to do since Braylon Edwards was catching passes from Der Anderson — make me happy. I know, I know, but it's true they really did by drafting Baker Mayfield with the first overall pick in the 2018 NFL Draft.
Now gambling implications aside, if you read my blog earlier you already know how much I love Baker Mayfield. He leads this class in just about every on field statistical measurement in this quarterback class. The Analytics era is not dead in Cleveland, not by a long shot.
I'll write more about the first round tomorrow because I love Denzel Ward, but I'm still shaking from screaming at my TV about Baker. To all the Darnold advocates and Allen Apostles, I have two words for you.