Throughout the day today I've heard from sports pundits and idiots in my office alike that they don't like what the Browns did last night. "I would've gone Darnold and Chubb." "How did they not draft Darnold??" "You guys passed on Chubb??" To which my response is: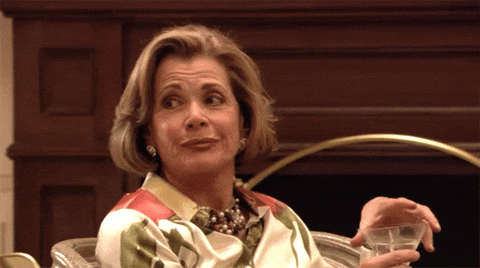 Why, you ask? Well allow me to explain to those of you who a.) don't watch the Browns religiously b.) don't watch college football or c.) base all of your opinions based on outdated media personalities who use outdated metrics and measurements to grade prospects.
Why Baker Mayfield was the Right Pick
To put it simply, the dude has been nothing but a stud throughout his career. He has the largest sample size of any quarterback in the draft, and the best stats of any quarterback in the draft. Take a look at how Baker graded out in college:
The guys at PFF have watched and graded every snap since 2009 for every player on the field, and since recording these analytics, Baker has been a top QB in 3 different seasons. He's a proven winner, with a gritty attitude that the Browns need to serve as the face of this franchise. His timing and anticipation need improvement, but he'll have a year to learn under an experienced QB in Tyrod Taylor to figure out timing and the playbook.
Those things are not difficult to teach a QB. Things that ARE hard to fix are throwing motion (Darnold) and accuracy (Allen and Jackson). The only other QB I would've been okay taking is Rosen, but the front office loved Baker and quite frankly, so do I.
Why Denzel Ward was the Right Pick
He's the best cornerback in the draft. Period. End of statement. Couple that with the fact that the Browns drafted a premier talent from Ohio St. and I didn't understand what Browns fans were so mad about. Sashi got KILLED for missing out on top Ohio St talent like Michael Thomas, so now you're all going to flip flop on that point?
More than that, the Browns don't NEED an edge rusher. Key word there is NEED. Yes, another top talent rusher would have been NICE, but it wasn't a MUST. I know that's difficult to comprehend, but if you watched the Browns last year you'd realize their sack issues started in the secondary. Gregg Williams LOVES to blitz, more than I'm comfortable with quite honestly, and if you're going to blitz you need a secondary that's locking down receivers and keeping the ball in the QB's hands. As it was, the defense going into last night was incapable of doing that. Now, with Randall and Ward, we have two solid young CB's that take pressure of Peppers at FS and allow Garrett and Ogbah more time to rush the passer.
The way the game is played now, the most important positions are:
1.) QB – Tyrod and Baker
2.) Edge Rusher – Garrett and Ogbah
3.) Left Tackle – Too soon
4.) Left Cornerback – Randall or Ward
Last night the Browns used their top picks to address needs for the betterment of the team, and if you can't see that then I can't help you. PLUS, we have three picks in the second round tonight to use on either a wideout, running back, defensive line, offensive line, or another edge rusher. In that spirit, if the Browns draft any of the following guys tonight at aforementioned positions, I'll be completely satisfied with the draft this year:
WR – Cortland Sutton (SMU)
HB – Derrius Guice (LSU)
OL – Connor Williams (Texas)
EDGE – Harold Landry (Boston College)
NT – Maurice Hurst (Michigan)
Any of those guys will make us better this year than we've been, and that's the point of the draft. It was the logic behind last night, and if the Browns are serious about this turnaround, it will continue to be the strategy in the draft moving forward.
To all the people who complained about Baker being drafted #1 overall last night, you've officially made my list and are kindly excused from the bandwagon. We are taking off and heading for Super Bowl 2022 without you.